This Week in the Market – Edition 76
In today's This Week in the Market read about ANZAC day trading hours, reminder about access card expiry and book your spot for a marketing workshop. 
At the Market
School holiday reminder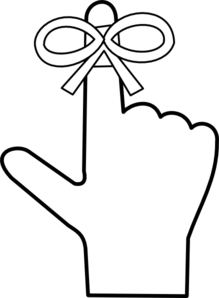 As per the Market Operating Rules, children under the age of 15 are not permitted in the Market at any time. 

Market users wishing to bring a visitor over the age of 15 on the site must seek prior approval from the MMA and the visitor must be appropriately inducted into the site. Click here for more information. 



ANZAC day trading hours
 
Fruit & Vegetable Market
ANZAC Day, Monday 25 April – CLOSED
Tuesday 26 April – 3:30am – 7:30am (one hour earlier)
Flower Market
ANZAC Day, Monday 25 April – CLOSED
Tuesday 26 April 3:30am – 7:00am (normal trading hours)


Access card common expiry invoices are on their way!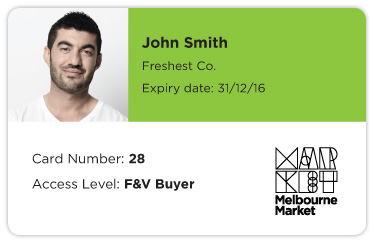 Over the past weeks, we've been writing to you regarding the new, common expiry date for all access cards. In case you've missed it, here's the quick facts:

 
All access cards will expire on 30 April 2016.
Renewal invoices are being sent to all Market businesses.
Be sure to pay your invoice by the due date to roll over all current access cards.
Avoid the queues and pay your invoice via BPAY. Look for details on invoice.
Questions about your invoice? Speak to the Customer Service Centre from 4:00am to 11:00am Monday to Friday on 9258 6123, visit them in person or drop them an email via cashiers@melbournemarket.com.au.  


Have you lost your access to the Market this week?

If you've recently changed employers within the Market and failed to register this change with the MMA, you may have found your access to the Market has recently been deactivated.

Re-activating your card is simple. Download a new access card form, complete with your new employers details including the business nominee signature and return your form to the Customer Service Centre.  
Industry News 
Practicalities for exporting vegetables symposium – 26 June 2016. 
Gain an practical overview of the export process, while also learning insights into the demand for Australian vegetables and export markets.
For more details, download the flyer.
City of Whittlesea – Understanding marketing workshop
How well do your potential and existing customers know what your business does?
At this workshop you will learn how to:
set marketing goals that work
decide which marketing options are right for your business
use market research and customer service to improve the way you market your business
put in place proven marketing processes and systems
develop an effective Marketing Action Plan
measure your marketing efforts
Date: Wednesday, 20 April 2016
Venue: Plenty Ranges Arts and Convention Centre, 35  Ferres Boulevard, South Morang
Time: 5.30pm to 7.30pm
Cost: $20
Register: Register online
16 days left to secure your ticket in the Monster Charity Raffle
With only 10 days to go until the The Melbourne Market Golf Day, don't miss your chance to buy a ticket to the Monster Raffle raising much needed funds for DEBRA Australia.
Simply download this form and send it direct to the Lions Club to be in the draw to win a BMW 118i valued at $47,863 and much more. With a total prize pool of over $65,000 you don't want to miss this.
Raffle winners will be drawn at the Melbourne Market Golf Day on Friday 15 April 2016.
Key dates
Melbourne Market Golf Day
Friday 15 April, 2016. Book now.
Anzac Day Public Holiday
Monday 25 April 2016
Mother's Day
Sunday 8 May, 2016
---