This Week in the Market – Edition 55
At the Market
Roll up, roll up- Market Family Day promises fun for all the family
Bring along your family, enjoy a fun day out and show them our great new facility. Open to all market participants and their families, this event promises to be a great day out with a range of free activities for young and old, between 11.00 am and 1.30 pm.
Minister for Agriculture, The Hon. Jaala Pulford MLC will be officially opening the Family Day at 11.45 am.
Registrations are essential. Register by Friday 23 October by calling the MMA on 9258 6100 or email info@melbournemarket.com.au
Car parking and deliveries during Market Family Day event
If you usually do business in the Market on Sundays on the southern side of the Flower Market and Fruit & Vegetable Trading Floor, speak to a Market Relations Officer on arrival and you'll be directed to an alternative location between 7.00 am and 5.00 pm. Any vehicles left in this area prior to the event will be towed away at the owner's expense.
Please plan deliveries to the Market outside these hours on Sunday.
Emergency Management at the Melbourne Market
To assist in creating a safe working environment, the MMA is offering a free training session on the emergency management procedures at the Melbourne Market.
The course will provide information on:
location of emergency assembly areas
warden structures and cover some basic responsibilities
raising the alarm of an emergency
evacuating safely in the event of a fire or hazardous materials emergency
the type of fire equipment.
This session is open to all and light refreshments will be provided. Register your interest by emailing the names of the attendees to workrequest@melbournemarket.com.au
Details:
When: Thursday 29 October
Where: Melbourne Market Conference Room, Ground Floor, Administration Building
Time: 9.00 am – 10.30 am
For queries please contact the Help Desk on 0437 006 459.
CHEP workshop today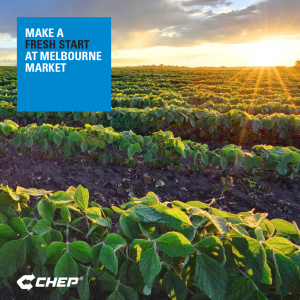 CHEP invites all Market users to a workshop on how to get the most out your pooling equipment.
When: Today, Tuesday 20 October
Where: Melbourne Market Conference Room, Ground Floor, Administration Building
Time:     8.00 am – 9.30 am
The workshop will cover:
How CHEP are engaging all market users
As a CHEP account holder, how you can now use reusable crates and bins
Ways to better manage your CHEP account
Don't forget to apply for a pooling equipment account if you haven't done so already.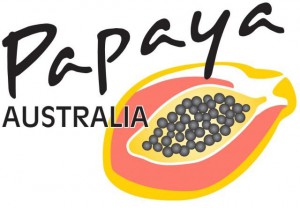 Papaya point of sale available now
Papaya Australia would like greengrocers and their customers to celebrate papaya and papaw season. Point Of Sale Kits containing A3 posters and delicious recipe ideas are available from Melbourne Market to help you create beautiful displays this season. These can be picked up from the Customer Service Centre between 4.30 am and 11.00 am Monday – Friday now.
Nice One
Market on the Move wrap
A massive $44,000 was raised for Very Special Kids and the 20th Man Youth Fund as part of the Market on the Move charity fundraiser. Big thanks to all of you for helping to raise this amount of money for kids that need our help.
Key dates
Thursday 5.30 am – 10.00 am
MMA staff answer parking allocation queries and take payments for parking in Store 78 across from the Customer Service Centre on the Fruit and Veg Buyers' Walk
Sunday 25 October
Melbourne Market Family Day
Monday 26 October
Vehicle access restricted inside the Market to those with a parking allocation
30 October
Conclusion of free Wi-Fi at Epping
30 October
Store lease holders from West Melbourne need to ensure that make good obligations have been made by this date.
---