This Week in the Market – Edition 68
In today's This week in the Market, Happy Chinese New Year and pooling equipment enforcement.
At the Market
Pooling equipment accounts – enforcement commencing Friday 26 February
As part of the Market Operating Rules, all fruit, vegetable and flower related businesses that use hardwood pallets need a 'pooling equipment account'. Pooling equipment accounts provide a more efficient and cost effective system for everyone.
All Market businesses are required to register their pooling equipment account before Friday 26 February 2016 or provide a statutory declaration if you do not use timber pallets. If you require assistance with applying for or activating your pooling equipment account, please contact Customer Service between 4.00 am and 11.00 am Monday to Friday on 03 9258 6123.
Recycling
Market users are reminded that dumping of waste next to recycling stations is not permitted. If you are unable to dispose of your separated waste at a satellite recycling station please take note of where your next closest recycling point is as shown below.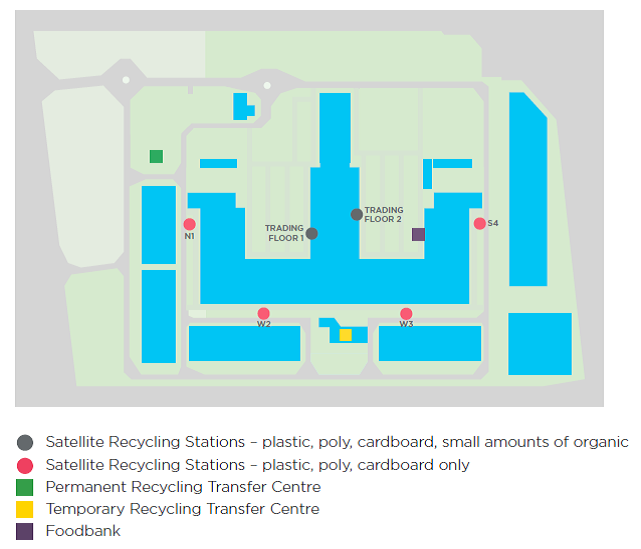 Industry News 
Registrations open for the 2016 Northern Australia Food Futures Conference
Following the success of the 2014 Northern Australia Food Futures Conference, the Northern Territory Farmers Association and partners are bringing the event back to Darwin this year.
The 2016 Northern Australia Food Futures Conference will bring together key industry stakeholders, government agencies and business leaders to discuss and identify opportunities for investment in agribusinesses.
Taking place at the Darwin Convention Centre from 11 – 13 April, the event will focus on investment, exploring issues such as; what investors want, what opportunities exist and what business development models can be used.
For more information about the event or to register, please click here to view the flyer.
Passionfruit point of sale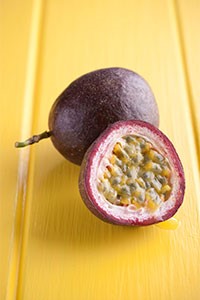 If you haven't done so already, grab a passionfruit point of sale kit to help promote this delicious fruit.
Point of sale kits including recipes are available now from the trolley in front of the Customer Service Centre.
Nice One
Melbourne Market welcomes in the year of the fire monkey
Yesterday the Chinese Youth Society of Melbourne visited the Market and performed a tradition Lion Dance. The celebrations were kick started with a string of crackers followed by dancing, traditional blessings and rhythmic drums.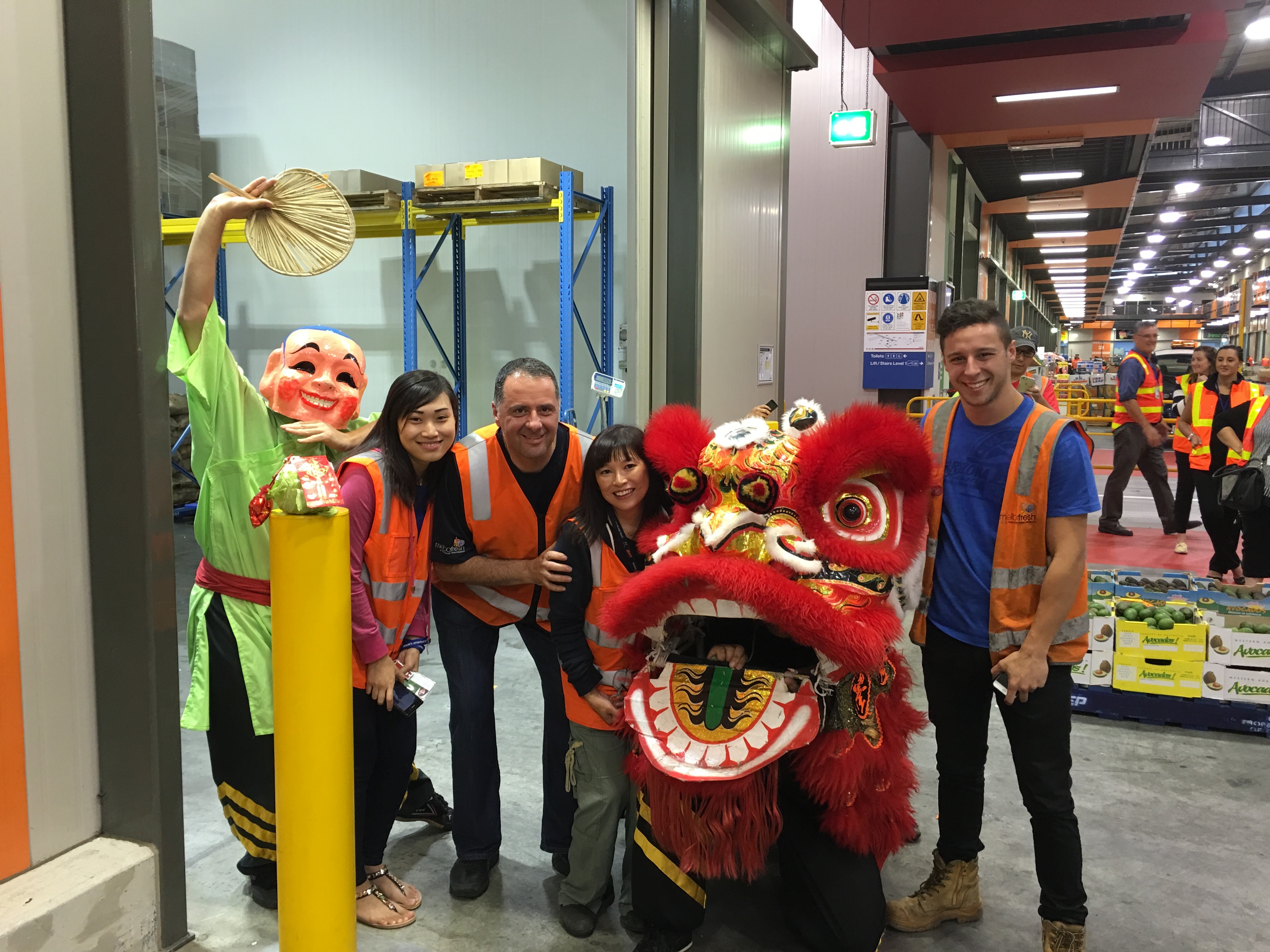 The performers travelled down the Buyers' Walk and were met with offerings by Market users. It was great to see the Market community taking part in the celebrations and adding to the atmosphere of the morning.
Chinese New Year is a busy time of year in the Market. There is increased demand for popular Asian fruits, green leafy vegetables and popular items for offerings such as small seedless watermelons and ducasse bananas. The Flower Market has also been busy with red flowers such as gladioli in high demand.
The Melbourne Market wish everyone a safe and prosperous New Year.
Image credit: Melba Fresh Organics taking an image with the performers following their blessing. 
Key dates
Pooling equipment accounts enforcement
Commences Friday February 26
Melbourne Market Golf Day
Save the date Friday 15 April, 2016
---