This Week in the Market – Edition 67
In today's This week in the Market, Chinese New Year lion dance will be in the Market February 8, a pooling equipment reminder and Valentine's Day point of sale available now for greengrocers.
At the Market
Chinese New Year – Lion Dance 8 February 2016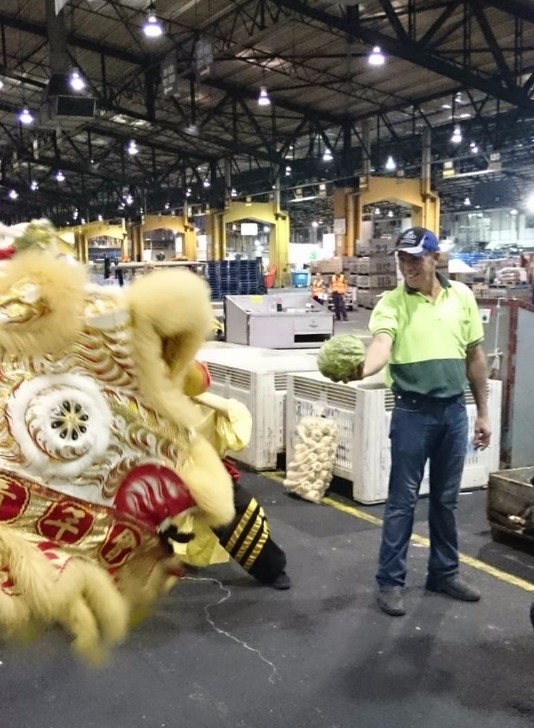 Monday 8 February is Chinese New Year. 2016 is the year of the Monkey and once again, the Market will be celebrating with a traditional lion dance.
Starting at 6.00 am, the performers will begin at the South end of the Buyers' Walk, near J&J's Café. The lion will make its way down the Buyers' Walk finishing at the North end near Sportsman Café at 7.00 am.
There will be a central performance for the Trading Stands at approximately 6:30 am. This performance will be held in the centre walkway between the Trading Stands and the Buyers' Walk, just next to the Customer Service Centre.
We would like to also remind all Market users that only a licenced pyrotechnician who has received relevant approvals may discharge firecrackers. Market users are not permitted to discharge firecrackers on Market grounds at any time.
Pooling equipment accounts – enforcement commencing Friday 26 February
As part of the Market Operating Rules, all fruit, vegetable and flower related businesses that use hardwood pallets need a 'pooling equipment account'. Pooling equipment accounts provide a more efficient and cost effective system for everyone.
All Market businesses are required to register their pooling equipment account before Friday 26 February 2016. If you do not have an active pooling equipment account and are found to be using pooling equipment in the Market after this date, you risk all access cards associated with your business being cancelled.
If you require assistance with applying for or activating your pooling equipment account, please contact Customer Service between 4.00 am and 11.00 am Monday to Friday on 03 9258 6123.
Advisory Committee nominations closing soon
Advisory Committees work with the MMA to advise on matters relating to Market operations and the fresh produce industry. Advisory Committees represent each key stakeholder group:
Storeholders
Standholders
Fruit & Vegetable Buyers
The MMA is seeking nominations by individuals or industry organisations. Nominations close 3pm, Friday 5 February 2016.
You can download relevant forms below or pick up in hard copy from MMA Administration reception between 7.00 am and 3.00 pm Monday- Friday.
Advisory Committee Nomination Form
Advisory Committee Terms of Reference 
Industry News
Valentine's Day point of sale for greengrocers and florists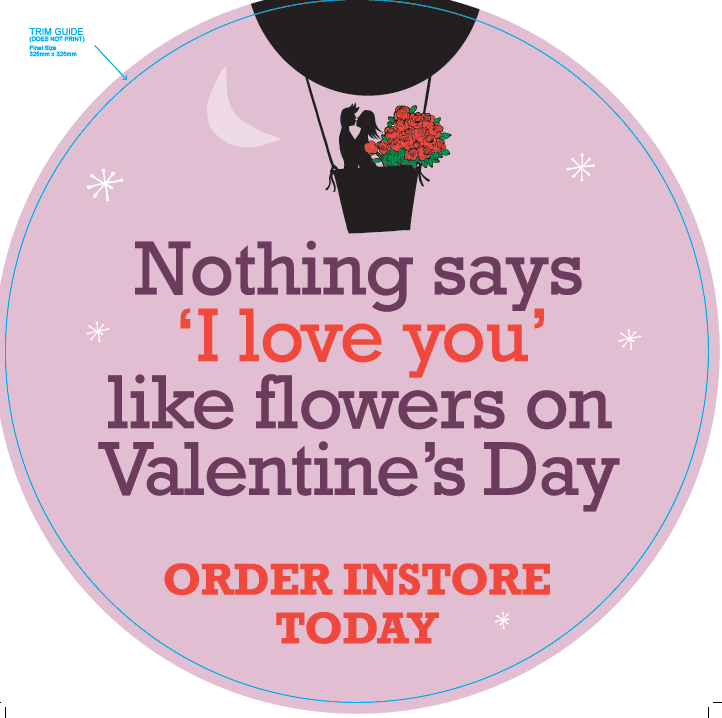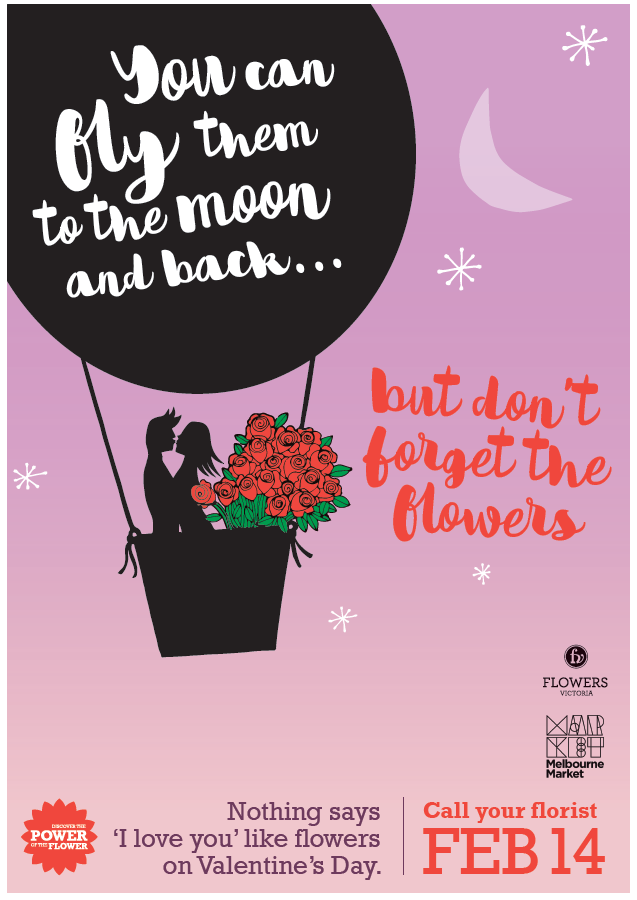 As we all know, flowers are a symbol of love, however when Valentine's Day falls on a weekend, romantics opt for the lavish gifts like weekends away or dinner out.  But this Valentine's Day we want everyone to know, it's ok to wine and dine your loved one, you can even fly them to the moon and back, but don't forget the flowers!
To support your business we have developed a range of point of sale and online banner material for greengrocers to utilise.
These include:
Posters (available electronically in A2 and A3)
Facebook banners
Tips for Instagram and social media
Email signatures
Window Decal (free of charge)
Merchandise – t-shirts and aprons will be available for purchase
Greengrocers can download Valentine's Day Promotional Pack from www.poweroftheflower.com.au now.
Passionfruit point of sale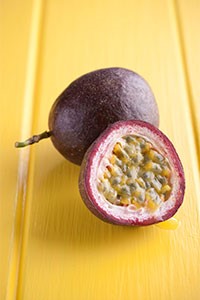 Greengrocers are encouraged to grab a passionfruit point of sale kit to help promote this delicious fruit. Passionfruit is grown commercially from northern New South Wales up the eastern seaboard to far North Queensland. Australian hybrid varieties are known to have a greater depth of flavour.
Point of sale kits including recipes are available now from the Customer Service Centre.
Did you know?
Small business webinars
The Australian Taxation Office are running a series of small business webinars that run for 45 minutes and might be helpful to your business.
Topics include:
an introduction to tax basics
income tax deductions
home-based business
motor vehicle deductions
concessions for small business
goods and services tax and more
To register visit the Australian Taxation Office website.
Key dates
Advisory Committee nominations close
Friday 5 February, 2016
Melbourne Market Golf Day
Save the date Friday 15 April, 2016
---