This week in the Market – Edition 65
In today's This week in the Market the Market community raises funds for Northern Health, Australia Day public holiday, new café now open.
At the Market
Australia Day public holiday
A reminder to all that the Market will be closed Tuesday 26 January for Australia Day public holiday.The Market will open at 3.30am on Wednesday 27 January (instead of the usual 4.30am).
If you have parking rights on Tuesday and not Wednesday, you may come to the Market on Wednesday at no additional charge. Report the to the Market Relation Officer at Gate 1 for instructions on where to park.
Reminder – Advisory Committee nominations closes 5 February 2016
Don't miss your opportunity to join one of the Market advisory committees. The MMA is seeking nominations via individuals or industry associations.
You can download the relevant forms below or pick up a hard copy from the MMA Administration reception between 7:00am and 3:00pm Monday to Friday.
Advisory Committee Nomination Form
Advisory Committee Terms of Reference 
Nominations close 3pm, Friday 5 February 2016.
Market Espresso Bar now open for business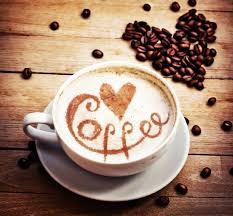 The much anticipated opening of the new café located in the Flower Market- Market Espresso Bar- has arrived. With streamlined design and external seating, you can sip your coffee while taking in the buzz of the Flower Market in trade. If you haven't done so, pop in and say hello to Norm and the team.
The Market Community raise $3000 for the Northern Health Foundation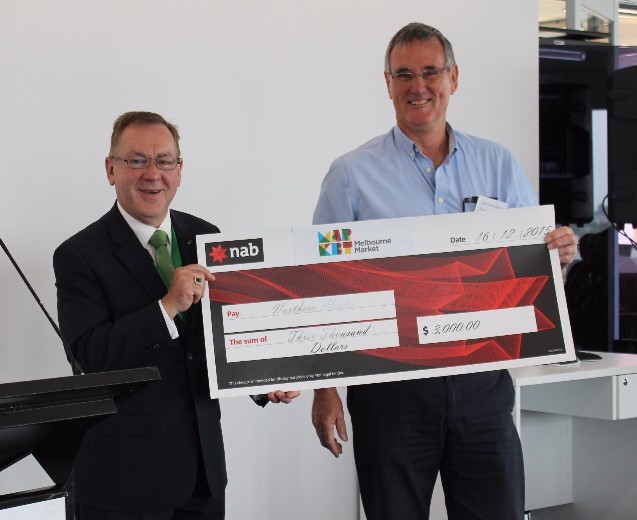 On Wednesday 16 December 2015 on behalf of the Market community, MMA Chairman Steve McArthur presented a cheque for $3000 to John Molnar (pictured left)  – Northern Health Foundation Board Chair for the Northern Health Foundation.
These funds were largely raised by the Market Community through the charity auction held at the Family Day which raised $1000. This figure was then matched by the MMA and additional funds were raised by the auction of iconic West Melbourne images.
Thank you to the Market Community for your generosity.
Market Business Highlight
Art & Style open for business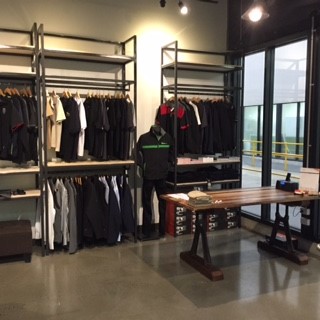 New Market business Art & Style are open for business. Pop into Store 78A on the Buyers' Walk and see a range of apparel they can customise for your business.
Speak with Rahul and his team for all of your creative design solutions. These guys can help you with signage, uniforms, hi-vis, business cards and other design requirements.
Industry News
Horticulture Innovation Australia Levy Payer Workshop Werribee
For Horticulture Innovation Australia levy payers, there is a workshop being held on 28 January 2016 in Werribee, between 4.30pm to 8.00pm. Dinner and drinks provided at the conclusion of the meeting. To register your attendance, please email your name, mobile number and details of any special dietary requirements to events@horticulture.com.au.
Save the date for the 2016 National Horticulture Convention!
The National Horticulture Convention, Trade Show and Awards for Excellence will return to the Gold Coast and will be held at the RACV Royal Pines Resort from the 23-25 June 2016.
AUSVEG and the Central Markets Association of Australia in partnership with Fresh Markets Australia (CMAA-FMA) will co-host the 2016 event, which is set to build on the tremendous success of this year's inaugural National Horticulture Convention.
For more information, please contact AUSVEG on (03) 9882 0277 or convention@ausveg.com.au.
New retail precinct to open in Leopold – new opportunity for greengrocers
Gateway Plaza in Leopold is getting set for a $72 million redevelopment. The redevelopment includes a new fresh food precinct, 45 additional specialty stores as well as Bunnings and Kmart.
The Plaza is currently looking for a fresh produce retailer to occupy a 468 square metre premises next to Aldi.
If you're thinking of making a sea change or expanding your business to the Bellarine Peninsula contact Stuart White, Leasing Executive on 0428 575 691 or stuart.white@vicinity.com.au.
View the full details here.
Ask the MMA
Question
Can music be played through the Market?
Yes. Modifications are being made to the public address system to make it suitable for playing music. A trial is scheduled to commence early February.
Key dates
Australia Day Public Holiday
Tuesday January 26. Market Closed.
Advisory Committee nominations close
Friday 5 February, 2016
Melbourne Market Golf Day
Save the date Friday 15 April, 2016
---