This Week in the Market – Edition 62
In today's This week in the Market we discuss visitors to the Market, how to request maintenance and recycling of organic waste.
At the Market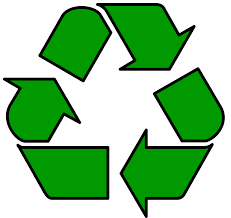 Improvements to recycling in the Market
You might notice a couple of changes to recycling in the Market to improve effectiveness.
All bulk clean organic waste must be delivered to the Recycling Transfer Centre. Small quantities of organic waste (1-2 boxes) can be disposed of in satellite recycling stations adjacent to the Fruit and Vegetable trading stands.
The satellite recycling stations adjacent to the fruit and vegetable stores will now accept cardboard, polystyrene and plastic only.
Changes to where organic waste can be recycled on site have been made to make a fairer and more streamlined recycling system.
Closer parking for day time staff
Staff working in the Market between 8:30am and 5:00pm who have a reserved passenger vehicle permit can now park on Street One. This is the street that runs behind the rear of the store tenancies. Just look for the signs.   To be eligible to park in these bays, you must:
Enter the Market after 8.30am and leave before 5:00pm
Have a reserved passenger vehicle permit. All unreserved passenger parking is located in P1 at the front of the Administration building.
If you're unsure where these bays are or if you're eligible to use them, talk to a Market Relations Officer or visit the Customer Service Centre.
You can view full list of parking fees on the website.
Christmas Trading Hours UPDATED
Following feedback from the Market community, Christmas trading hours have been revised to reflect the needs of Market users.
Christmas Trading hours
Wednesday 23 December 3:00am – 7:00am New time
Thursday 24 December 3:00am – 7:00am New time
Friday 25 December CLOSED Christmas Day public holiday
Saturday 26 December CLOSED Boxing Day public holiday
Monday 28 December CLOSED Boxing Day public holiday
Tuesday 29 December 3:30am – 7:00am
Wednesday 30 December 3:30am – 7:00am New time
Friday 1 January CLOSED New Year's Day public holiday
View these on the website here.
Visitors to the Market
Visitors to tenants are required to fill out an online request form. Once submitted, the tenant will be contacted with approval.
All visitors are required to complete a short induction prior to entering the site and must be picked up from the Security Gate House by their host. For information on how to to get to the Market, visit the 'Find us' page.
Please remember that all visitors to the Market must be over the age of 15 as outlined in the Market Operating Rules.
Repairs and Maintenance at the Market
For all queries regarding repairs and maintenance at the Market, please contact the Melbourne Market Helpdesk by phone 03 9258 6149 or 0437 006 459 or via email workrequest@melbournemarket.com.au
Industry News 
Save the date – Apple and Pear post-harvest Seminar January 13, 2016
Save the date! The Apple and Pear Post-harvest Seminar is being re-launched and will be held in Melbourne Wednesday, 13 November 2016.
Dr James Mattheis, a Research Leader at the United States Department of Agriculture will present on both harvest maturity and apple fruit volatiles. – Find out more information on the APAL Website.
Save energy and win a grant from Sustainability Victoria
Sustainability Victoria is offering grants of up to $10,000 for businesses seeking to implement energy efficiency improvements.
Businesses with fewer than 20 employees are eligible for the grants, provided they can demonstrate an annual energy spend of at least $50,000, together with a commitment to significantly improve materials efficiency.
For further information visit the Sustainability Victoria website
Key dates
Parking inquiries 
All parking inquiries are to be directed to the Customer Service Centre located at Store 78 on the Buyers' Walk.
MarketFresh News out soon
Grab a copy of the latest edition of MarketFresh News featuring finishing touches to the Market and your feedback at work.
UPDATED Christmas holiday hours on web now
---