This Week in the Market – Edition 58
In today's This week in the Market, we discuss cleaning of the trading floor and mango point of sale for greengrocers.
At the Market
Cleaning in the Market
As we ramp up to a busy time of year for retailers, hospitality and events, the Melbourne Market would like to remind all Market tenants of obligations for keeping your licensed area clean.   To help to keep the Fruit and Vegetable Market clean and safe for all users, below are a couple of things to remember:
Keep your licensed areas clean, tidy and in good condition. This means removing all rubbish, sweeping and removing all small waste such as packaging and organic waste.
Remove all your waste at the end of the day and place in the appropriate bin. Read more about recycling and view the map showing recycling station locations here.
The MMA cleans the common areas of the Fruit and Vegetable Market such as the walkways between stands.
Foodbank receive donations of edible produce from rear of Store 148 onsite every Monday, Wednesday and Friday from 6.30 am until 9.00 am and donations are tax deductible at the daily rate of the produce.
Remember – any waste left on your stand at the end of the day will be removed by the MMA at the cost of the licensee.
For further detail, refer to clause 8.1 of your licence agreement or clause 9.3(a) and (b) and 20.3(ii) of your lease.
Industry News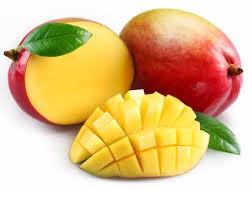 Mango Point Of Sale material available now  
Australian Mangoes would like you and your customers to celebrate mango season, Point of Sale Kits containing A3 posters, bunting and delicious recipe ideas are available from Customer Service Centre between 4.00 am and 11.30 am to help you create large luscious displays this season.
Sydney Markets' Summer fruit auction
Sydney Markets' inaugural Summer Fruit Auction raised more than $75,000 for Save Our Sons and Sydney Markets Foundation. Fifteen boxes of Australia's best summer fruits were the prize of the auction lot, which a group of Sydney Markets wholesalers took home for $30,000. The Summer Fruit Auction follows three successful decades of the Sydney Markets' cherry and mango auctions, which have raised hundreds of thousands of dollars for charity.
Shop Small, a national movement committed to supporting small businesses such as greengrocers, at a local level, is on throughout November. It encourages shoppers to visit family businesses and independents that make each neighbourhood unique. Shoppers can receive up to ten $10 credits simply for shopping small as well as have the chance to win a $500 Hotel voucher for sharing on social media (T&Cs apply). If you are a greengrocer and register on the site, you can create complimentary online ads, develop customised in-store signage, and be in the draw to win a $5,000 business grant. To find out more visit.

Market Business Highlight
Data Fresh is a popular and growing service at the Melbourne Market,  Data Fresh is a price reporting system that discloses the wholesale price of fresh produce being sold by Melbourne Market wholesalers and growers on a daily, weekly, monthly or quarterly basis. In fact the system is even more flexible than that and is able to provide a report specific to your requirements depending on regularity, season and can even drill down to the type of produce you require information on.
Data Fresh price reporting is used by a range of businesses from growers, wholesalers and retailers through to government bodies and industry associations.
To obtain pricing information on any produce sold at the Melbourne Market, please complete the subscription by logging onto the Fresh State website at www.freshstate.com.au  or contact Tony Nigro on tonyn@freshstate.com.au
Ask the MMA
If you have a question for the MMA please send it to submissions@melbournemarkets.com.au
Key dates
Parking inquiries 5.00 am to 9.00 Monday and Thursday   MMA staff answer parking allocation queries and take payments for parking in Store 78 across from the Customer Service Centre on the Fruit and Veg Buyers' Walk.
---