This Week in the Market – Edition 54
At the Market
Come along to the Melbourne Market Family Day and celebrate the opening of the Market!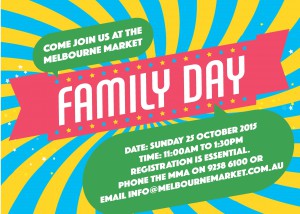 Open to all market participants and their families, this event promises to be a great day out with a range of free activities for young and old.
Including 
Great music with Blush performing live.
Little ones can sing and dance with Humphrey B Bear performing on stage at 12.00pm
Meet AFL legends Bachar Houli and Joe Daniher from 12.30pm
Climb the abseiling wall, ride the chair-o-plane or test your skills on the bungee tramps in the mini carnival
For the kids we have face painting, pony rides and an animal farm.
Take a punt on our silent auction with a range of sporting memorabilia up for sale with profits going to the Northern Hospital.
Roving entertainers will be sure to make you smile.
A range of gourmet food options available for purchase.
Bring along your family, enjoy a great day out and show them our great new facility.   Registrations are essential. Register by Friday 23 October by calling the MMA on 9258 6100 or email info@melbournemarket.com.au
Make good obligations at West Melbourne
We remind all West Melbourne store leaseholders that the leases at West Melbourne contain a 'make good' obligation as outlined in a letter sent in May 2015. Please ensure that you satisfy these make good obligations, prior to the revised terminated date of 30 October 2015. Upon the termination of leases, no further access will be provided to the West Melbourne market except with the prior agreement of the MMA. In accordance with the revised Common Opening Date, all remaining access cards will now be cancelled by the MMA on 30 October 2015.
CHEP workshop this Wednesday 14 October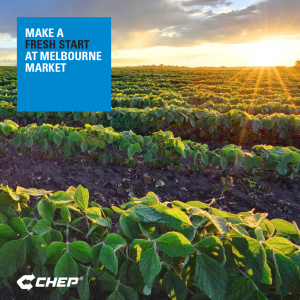 CHEP invites all Market users to a workshop on how to get the most out your pooling equipment.
When: Wednesday 14 October
Where: Melbourne Market Conference Room, Ground Floor, Administration Building
Time:     8.00 am – 9.30 am
The workshop will cover:
How CHEP are engaging all market users
As a CHEP account holder, how you can now use reusable crates and bins
Ways to better manage your CHEP account
Don't forget to apply for a pooling equipment account if you haven't done so already.
Did you know?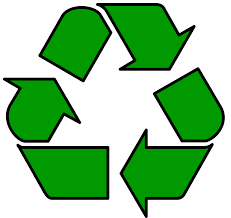 Only waste and recycling produced inside the Market can be disposed of at the Market. Waste and recycling cannot be brought on-site for disposal. Penalties apply. Speak with a Market Relations Officer or visit Ikon at the Recycle Transfer Station to discuss all your recycling queries.
Industry News
Biosecurity at the Market
Any Market user needing the services of Biosecurity can enter their site through the south end of Biosecurity's inspection bay on the ground floor of the Administration Building. An office is located just off the inspection bay, open between 6.00 am – 9:30 am Monday to Friday. After 9:30 am (Monday to Friday) you can find the Biosecurity team on level 1 of the Administration Building or phone (03) 8401 6900.
Papaya point of sale available now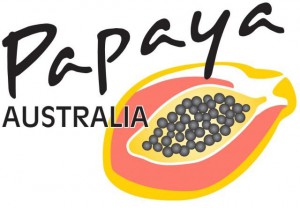 Papaya Australia would like greengrocers and their customers to celebrate papaya and papaw season. Point Of Sale Kits containing A3 posters and delicious recipe ideas are available from Melbourne Market to help you create beautiful displays this season. These can be picked up from the Customer Service Centre between 4.30 am and 11.00 am Monday – Friday now.
Veg Pest ID app for growers
Growers can now pick a mould from a mildew with ease thanks to a new app. The latest range of pest and disease identification updates on the vegetable levy-funded smart device application, Veg Pest ID has been a blessing for farmers. The app, has been updated to include 13 vegetable varieties and more than 1500 high resolution images of a wide range of pests, disorders and diseases which can also be accessed offline. Veg Pest ID collates important information from existing books, management tools, fact sheets, posters and other outputs from vegetable industry-funded research projects in a comprehensive and easy-to-use layout. Download now on Apple iTunes or Google Play.
Congratulations to 2015 Fresh State Award Winners
At the annual Fresh State Ball held on Friday 9 October, we'd like to congratulate some very worthy Market businesses for their awards.
Fresh State Wholesale Business of the Year – Premier Fruits Group
Fresh State Market Personality of the Year – Ross Ferrinda, Ferrinda Fresh
Fresh State Young Marketeer of the Year – Joe Manariti, Premier Fruits Group
This is your Life – Peter Silk
Key dates
Thursday 15 October 5.30 am – 10.00 am LAST DAY   MMA staff answer parking allocation queries and take payments for parking in Store 78 across from the Customer Service Centre on the Fruit and Veg Buyers' Walk
Sunday 25 October Melbourne Market Family Day
30 October Conclusion of free Wi-Fi at Epping
30 October Store lease holders from West Melbourne need to ensure that make good obligations have been made by this date.
---