The Changing Retail Landscape – Tristan Kitchener
On Monday 2 May, the Melbourne Market hosted Tristan Kitchener for a free Market business forum on the changing retail landscape of fresh produce in Australia.
The presentation providing some thought provoking information on the emerging trends of the fresh produce industry including the impact of the major chains on the independents and the wholesale suppliers.
For those who couldn't make it, the presentation was recorded and is available to view below (it is approximately 40 minutes in length).
The presentation concludes with key learnings and tips for both producers and retailers to compete against the majors. These are summarised in the table below.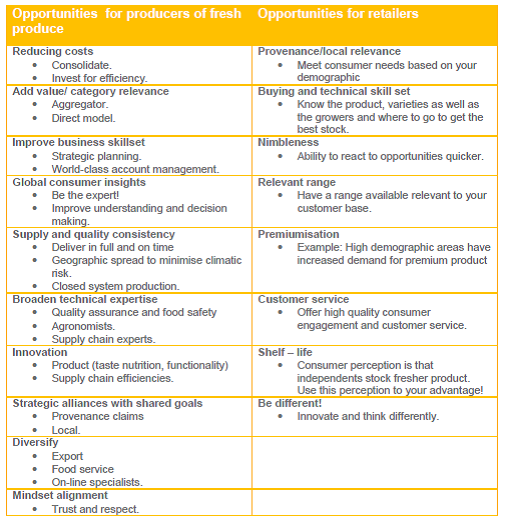 Due to copyright restrictions the Video can no longer be viewed online.
Contact the MMA on 9258 6100.
---