Flower Market Circular edition 77 – 17 January 2018
In today's Flower Market Circular,  Australia Day trading hours are announced, check out the 2018 Valentine's Day campaign, read the latest news on the proposed Market in the south-east, your chance to tender for the retail flower market at MIFGS plus last call for nominations into the Northern Business Achievement Awards.
Market News
Christmas all wrapped up for another year
The Christmas spirit was alive and well in the Market during December with many Market users joining in the festivities. We even received a visit from Santa and his helper on December 22.
We would like to thank the Market community for keeping the Market a safe workplace during its peak.
Feel the love with the 2018 Valentine's Day campaign.
Valen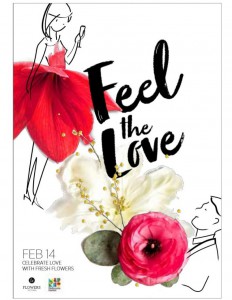 tines Day merchandise kits will be available to collect from 4:00am on Thursday 25 January from outside APACK. This years campaign features in store display items as well as a comprehensive radio and online strategy.
Come and see Theresa to collect your free kit and see what's in store for this years campaign.
Stay tuned for more details in the coming weeks.
Australia Day trading hours
The Flower market will be closed on Friday 26 January for the Australia Day public holiday.
Trading hours will operate as normal outside of this date.
If your parking permit only allows access on a day where a public holiday falls and you would like to come to the Market on an alternative adjacent day, you will not be charged for parking and can enter the Market.
However, please note your regular bay may not be available. Please seek instruction from a Market Relations Officer on arrival.
For further information on Market trading hours visit the MMA website.
New ATM now available in the Flower Market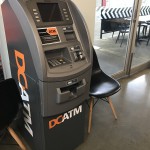 A new ATM has just been installed in the Flower Market.
Located within the Market Expresso Bar, why not stop in and grab a coffee from Norm and the team while you're there.
Public liability insurance certificate reminder for lease and licence holders
Don't forget to provide the MMA with an updated Public Liability Insurance (PLI) certificate for your business if it's expired since July 2017.
The certificate needs to reflect the following information:
Insured name to be the name of the Lessee/Licensee,
Minimum public liability coverage of $20 million for any single event.,
The Melbourne Market, Cooper Stree, Epping VIC 3076 noted as a situation of risk, and
The Melbourne Market Authority noted as an interested party.
Certificates can be emailed directly to the MMA Property Administrator 
Rowena Sculli
.
The Age, 9 January 2018
A council-approved proposal for a $15-million fruit and vegetable market in Melbourne's south-east is in doubt after it was called in by Victoria's Planning Minister.Richard Wynne took the unusual step amid concerns for protection of the green wedge area where the market would be located.
Industry News
New Tender opportunity available
RETAIL FLOWER MARKET 2018 MELBOURNE INTERNATIONAL FLOWER AND GARDEN SHOW
This opportunity to tender for the Retail Flower Market for 2018 is open to financial members of Flowers Victoria.
You are invited to submit a tender to be the sole operator of the Retail Flower Market inside the Royal Exhibition Building at the 2018 Melbourne International Flower and Garden Show.
The Event
Wednesday 21 March to Sunday 25 March 2018
9.00am – 5.00pm daily including Friday night twilight until 9.00pm
As the operator you are required to remain open and staff the stand at all times during show times.
In keeping with the 2018 MIFGS theme – immerse your senses – the tenderer will need to maintain a vibrant flower market feel including stand layout, staff outfits, variety of stock etc and we ask that you submit images of the proposed design and layout with the tender.
Flower Stock
The tenderer is required to display a diverse range of product with only Australian grown flowers and a small selection of plants to be sold at the stand. Prior approval from the Flowers Victoria committee is required to sell imported flowers.
The Retail Flower Market must maintain a full stand at all times and sell only A grade product.
For more information on the tender opportunity contact Steve Webb on 03 9207 5558.
Key Dates
Valentine's Day merchandise kits for collection outside APACK
Thursday 25 January from 4:00am
Australia Day public holiday – Market closed
Chinese New Year Celebrations
---