Flower Market Circular – Edition 27
Today's edition includes Christmas trading hours, festive florals and foliage in the Flower Market and "So you think you can Arch?" competition from Flowers Victoria.
At the Market
Festive florals and foliage!  
The Flower Market is now bursting with a full range of festive florals. Florists and stylists eagerly await the arrival of seasonal florals and foliage such as poinsettas, Christmas lilies, potted mini Christmas trees and wreath worthy greenery which are available for a short season from December. There is a wonderful array of Christmas foliage including green and copper beech, spruce foliage, holly and dyed red billy buttons.
Mayblooms, Paula Kelly and Wimmera Wildflowers are amongst growers that stock a range of seasonal Christmas flowers, potted trees and foliage in the Flower Market so be sure to visit them during the season. Apack also have everything you need to make stunning wreathes and table displays so pop in to see their range.
For more information about seasonal blooms, be sure to check out the MarketFresh website.
Christmas trading hours reminder
Full Market Christmas trading hours can be viewed on the website.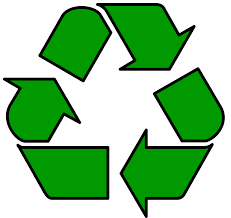 Improvements to recycling in the Flower Market
You might have noticed a couple of changes to recycling in the Flower Market to enhance your Market experience. Green waste can now be disposed of in bins located inside the Flower Market. These are clearly signed 'Flowers Only'.
Please flatten all cardboard boxes and dispose of all cardboard in the maxi cages located outside the Flower Market.
Following feedback from Flower Market users, there are now 8 dedicated shared general waste bins in the Flower Market for general waste such as coffee cups and food wrappers.
Industry News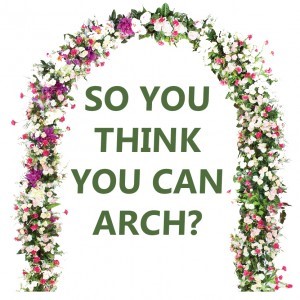 Enter the "So you think you can Arch?" competition
Flowers Victoria invite you to enter the new "So you think you can Arch?" Competition for The Melbourne International Flower & Garden Show 2016. Bring an arch to life themed to an outdoor wedding with your fresh flower custom inspired creation to be displayed over the course of the show. Only 20 spots available for this exciting installation based competition, don't miss this!
Enjoy prime exposure to show visitors and media with your creations on view in The Great Hall of Flowers. Entries will be exhibited within the expansive Flowers Victoria / The Style Co "Flower Park" positioned beside the main stage area at The Royal Exhibition Building for the 5 days of the Melbourne International Flower & Garden Show, 16th – 20th March 2016. This is open to all florist and we encourage your imagination to run WILD!
Download flyer for more info and register on the Flowers Victoria website.
Enquire with Genevieve from Flowers Victoria on (m) 0418 282 875 or email: flowersvic@vff.org.au
Ask the MMA
If you have a question for the MMA please send it to submissions@melbournemarkets.com.au
Did you know?
As a Market user, you are required to have a valid access card visibly displayed on you at all times. Display armband card holders are available at no cost from a Market Relations Officer or pick one up from the Customer Service Centre from 4.00 am to 11.00 am Monday – Friday. Don't get caught out, pick yours up now.
Key dates
Parking inquiries as of Monday 30 November
All parking inquiries are to be directed to the Customer Service Centre located at Store 78 on the Buyers' Walk.
Week commencing 7 December
Grab a copy of the latest edition of MarketFresh News featuring finishing touches to the Market and your feedback at work.
Christmas holiday hours on web now 
---